Looking for tourist areas in Saudi Arabia for 2022? Would you like to spend more time with your family and friends? As the Kingdom of Saudi Arabia is famous for its natural landscapes and authentic Arab heritage, there are many tourist areas in Saudi Arabia that can be visited and enjoyed.
It is worth noting that the Saudi government has made significant efforts to develop Saudi cities and regions. The General Entertainment Authority and the Saudi Ministry of Tourism have also established and managed many tourism and entertainment projects and facilities. Especially since it was interested in holding concerts, events, and festivals to promote domestic tourism and provide all forms of entertainment for Saudi residents. We discussed the most important Saudi events and festivals in the summer of 2022 in a previous article.
In this article, we will highlight the most popular tourist areas in Saudi Arabia as well as places of entertainment in the Kingdom's various cities that can be visited in 2022. So, if you're looking for tourist areas in Saudi Arabia to spend time with your family and children, keep reading this article.
Entertainment and tourist areas in Saudi Arabia
Within the Kingdom of Saudi Arabia, there are numerous entertainment centers where families and friends can spend wonderful and enjoyable times. The following are some of the most important recreational facilities in Saudi Arabia:
Boost Recreation Center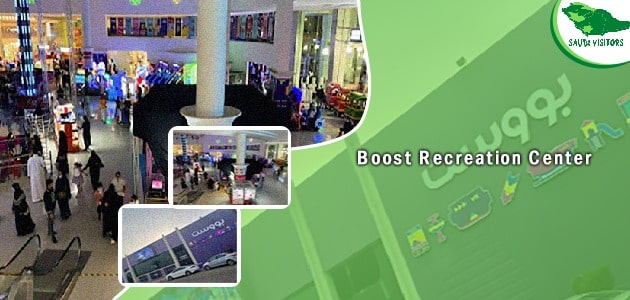 Boost Center is one of the most popular places in Jeddah and tourist areas in Saudi Arabia to spend time with family and friends. The Post Center is located on Ahmed Al-Attas Street in Jeddah. The Boost Entertainment Center also has over 100 different games for game enthusiasts of all types. The games are appropriate for both adults and children. When you visit the Boost Entertainment Center, you will have the most beautiful entertainment experience when you try various movement, reality, and virtual games, as well as other games suitable for all age groups.
Post Entertainment Center in Jeddah has game sections.
– Virtual Reality Games
 – Action Games
 – Electronic Games
 – Arcade Games
 – Games with Prizes and Points
– Redemption games
– Simulation games
 – Mini Boost games
The game's activities began on January 3, 2021, at the Boost Entertainment Center in Jeddah and will continue until January 3, 2023. The games range in price from 100 to 500 Saudi riyals, depending on the type of game. It is also possible to visit the center during working hours, which are from one in the afternoon to four in the morning from Sunday to Wednesday. Working hours are from one in the afternoon until four in the morning on Thursday and Friday, and from one in the afternoon until two in the morning on Saturday. Tickets for the Boost Entertainment Center can be purchased here.
Escape the Room
Many events, festivals, and recreational activities are held in tourist areas in Saudi Arabia. The escape from the room event is perhaps the most important event that can be attended and enjoyed. The event will take place in Riyadh at the Al Ghadeer Complex, Exit 5 King Abdul Aziz Street.
Room Escape is a unique event that is being held in the Kingdom of Saudi Arabia for the first time. If you enjoy adventure, puzzles, and competitions, we recommend attending the Escape the Room event to have a one-of-a-kind and exceptional experience.
The event's concept is based on the atmosphere of rooms ranging in size from 30 to 50 square meters. Inside the rooms, there are puzzles that must be solved in order to escape and complete a mission. There are also numerous surprises and secret locations to be discovered in order to exit the room.
It's a fantastic experience that's similar to adventure movies, horror movies, and puzzle games. It is a fantastic event for fans of adventure, mystery, and suspense, with 60 minutes spent solving puzzles and breaking out of secret rooms.
The event will end on April 1, 2023, so don't miss out on this wonderful experience; tickets can be purchased here, and advance reservations are required to attend. You must also arrive at least 15 minutes before your reservation time. You will be given the room number and time of attendance when you book the event, so you must verify the reservation date, time, and room by displaying the reservation confirmation message, whether printed or over the phone. If you want to participate in the escape the room experience, you must pay in full upon arrival and before the challenge begins, and reservations can be changed up to 24 hours in advance.
Fakih Aquarium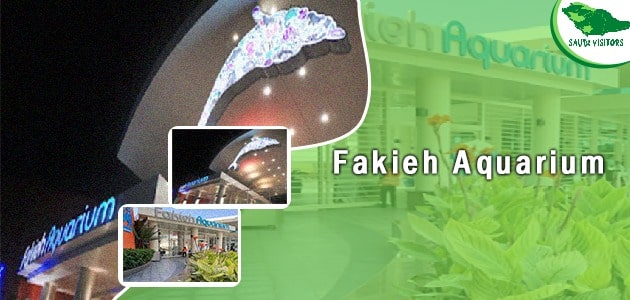 Fakih Aquarium is one of the best tourist areas in Saudi Arabia for spending quality time with your family. Fakieh Aquarium is a popular family-friendly tourist attraction in Jeddah, and it is the largest water park in the city. Fakieh Aquarium houses over 200 different species of fish, including sharks, grouper fish, Napoleon fish, seahorses, and moray eels.
You and your children will enjoy watching the creatures of the Red Sea and learning about their secrets when you visit Fakih Aquarium.
The aquarium hopes to expand marine life by introducing exotic creatures into the Red Sea, such as the rare sea dragon. Throughout the year, Fakih Aquarium welcomes visitors, whether they are residents of Jeddah or tourists from other countries. Where you can enjoy the shows, events, and activities held there, tickets can also be purchased here.
Escape from the room to entertain
Escape from the room is a unique experience for residents of Al-Ahsa city who enjoy mystery and excitement. It is an exciting and exciting event in which rooms are reserved for a team of 6 to 7 people to enjoy a wonderful adventure. You will enter rooms with hidden hideouts and solve puzzles to figure out how to escape.
The event lasts 60 minutes and is full of adventure, excitement, continuous play, and solving puzzles to complete the mission, reach the end, and escape the secret rooms. The experience is appropriate for all groups and is held in the Sulaymaniyah neighborhood of Al-Ahsa, one of the most beautiful tourist areas in Saudi Arabia. The event's final date for attendance is September 12, 2022, so book your room now to enjoy a wonderful experience of challenge and mystery with your favorite team. Purchase your tickets here.
Robothink
Do you have children and want to help them develop their mental abilities? Do you need educational activities for your children? We recommend that you go to Riyadh's Robothink Center, which helps you develop your children's mental skills by teaching them how to build robots. Children at the Robothink Center have a one-of-a-kind experience building robots, programming them, and learning how to interact with them. Children can also develop their mental abilities by creating and programming various games, installing devices and robots, and practicing professional hobbies.
The event will conclude on September 16, 2022, at 9:00 p.m. As a result, we recommend that you reserve your children's seats here and before the event's end so they can practice their professional hobbies and develop their mental abilities. Except on Fridays, the Robothink Center is open daily from 10 a.m. to 2 p.m. and from 5 p.m. to 9 p.m.
 Venture Clubs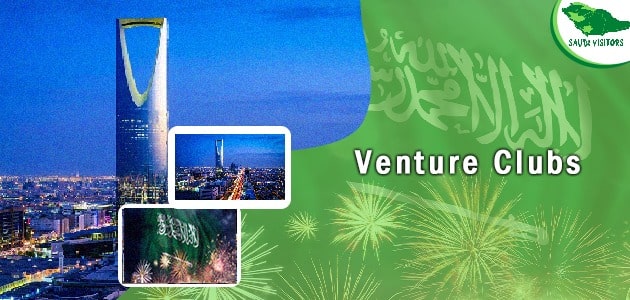 Let us get to know the most important tourist areas in Saudi Arabia that combine fun, entertainment, and technology. Venture Club is an entertainment organization that focuses on the virtual world and uses technology to provide entertainment content. Venture Club, located in Riyadh's Al Narjis district, provides entertainment games with technological techniques suitable for all age groups.
The games are presented in an interactive format so that you can immerse yourself in the exciting creative reality of virtual reality. The Venture Club provides visitors with amenities and services such as internet access and restaurants and cafes where they can enjoy delicious meals. Furthermore, all services, facilities, and activities have been technologically advanced to a high level.
Venture Club events will conclude on September 27, 2022 at 12 a.m. As a result, if you are interested in the virtual world and enjoy entertainment and technology, we recommend that you visit the Venture Club and participate in the various activities and games. You can visit the most beautiful domestic tourism destinations in Saudi Arabia in 2022
Sparkys
Visit Taif's best tourist areas in Saudi Arabia to enjoy mechanical and electronic games at Sparky's Games City. Sparky's Toy City can be found inside Jouri Mall in Taif, which also houses a Jogo Toys store. If you enjoy electronic games, we recommend that you take your children to Sparky's Games City before the event ends on December 29, 2022.
BILLYBEEZ CITY
Many of us are looking for tourist areas in Saudi Arabia, particularly family-friendly entertainment options in Jeddah. Billy Beez City, located within the Aziz Mall complex in Jeddah, is one of the most popular entertainment destinations in the city. It includes a wide range of games suitable for all age groups.
Inside Billy Beez, children can enjoy jumping trampolines, slides, and sponge balls. A soccer field and a play area for young children are also available. In addition, after completing the games, you can walk around the mall to shop and eat at Aziz Mall's restaurants in the most beautiful tourist areas in Saudi Arabia.
Jumpolin
Jumpolin Entertainment Center offers a fun experience for families with a variety of entertainment games for all ages. Jambolin Center is one of the well-known tourist areas in Saudi Arabia, located in the Al-Samer neighborhood of Jeddah, and is regarded as the best recreational area for families and fans of jumping and challenging games.
Jumbo Center is the Kingdom of Saudi Arabia's first kinetic games center, offering a variety of activities including a climbing wall, ninja games, basketball, and other kinetic games. You have until December 19, 2022, to purchase event tickets.
2MARA
If you're looking for places to take your children in Taif to have fun before the start of the new school year, we recommend 2MARA Center. 2MARA Center, located in Taif's Taif Heart Mall, features a variety of fun and entertaining virtual reality games. The center is free to enter, there are points of sale inside, and there are numerous events and activities that will conclude on December 19, 2022. 2MARA is one of the best tourist areas in Saudi Arabia.
Aspar Bowling
Aspar Bowling is a sports center that provides a variety of sports activities. Asbar Bowling, located on Al-Sahaba Road, is one of Riyadh's newest tourist attractions and one of the tourist areas in Saudi Arabia. In addition to many recreational activities and events, you can enjoy all types of sports, particularly electronic sports.
The Aspar Bowling Center is free to enter with the purchase of a ticket for each game. The activities of the center will continue until December 20, 2022. Aspar Bowling is the best place in Riyadh for sports and electronic activities, as well as the best place for entertainment.
Alshallal Them Park
If you live in Jeddah or are visiting this wonderful Saudi city, we recommend that you visit Al Shallal Theme Park. Al Shallal Park, located on the Corniche Road in Jeddah, is one of several family-friendly tourist areas in Saudi Arabia.
The waterfall park hosts a variety of events and activities, such as boating around the lake and ice skating. There are also various types of thrilling and amazing games. Not to mention the garden's green spaces, which are ideal for family gatherings. There are also numerous fine dining establishments.
Conclusion
We have presented a group of tourist areas in Saudi Arabia at the end of this article that is considered entertainment places in Saudi Arabia suitable for families, children, and people of all ages. Events, festivals, and activities are also held in these tourist areas to allow visitors to spend quality time with family and friends. You can also learn about Al-Khobar entertainment spots by reading an article about a tourist schedule in Al-Khobar.