Many people are looking for the best Ramadan Umrah campaigns as Ramadan approaches. Umrah is equivalent to Hajj during Ramadan. As a result, people are rushing to book and register for Umrah during the blessed month of Ramadan in order to reap the double reward of performing one's lifetime during Ramadan. Umrah is also performed in Saudi Arabia by people from all over the world.
With the spread of the Coronavirus, Covid-19, in 2019 and closure decisions in all countries around the world, including the Kingdom of Saudi Arabia. Where, in agreement and cooperation with the Saudi government, the Ministry of Hajj and Umrah decided to halt all Umrah campaigns. Umrah has been on hold for nearly a year due to the Corona pandemic.
In 2022, the Ministry of Hajj and Umrah decided to open the Umrah gates and allow Umrah campaigners to enter Makkah Al-Mukarramah while following health protocols and taking precautions against the Coronavirus. As a result, there is an increase in demand for Umrah campaigns from all over the world during Ramadan. In the month of Ramadan, pilgrim groups began to travel to Mecca to perform Umrah.
Because of the growing demand for Umrah campaigns. Dear reader, in this article, We will show you the best Umrah campaigns in Ramadan for the year 2022. We will also explain what Umrah is and the benefits of performing Umrah during Ramadan.
As a result, dear reader, if you plan to perform Umrah during Ramadan, this article will be beneficial to you.
What is the Umrah?
Umrah is traveling to Makkah Al-Mukarramah and Zubarah will travel to the Sacred House of God to perform rituals such as circumambulating the Kaaba, running between Al-Safa and Al-Marwah, and shaving the hair. According to most scholars, the ruling on Umrah is a confirmed year. When performing Umrah, there are also terms and conditions as well as Sunnahs.
Umrah is not performed at a specific time. Where Umrah can be performed at any time of year There is also no set number for performing Umrah because it is possible to perform Umrah multiple times.
The Importance of Umrah During Ramadan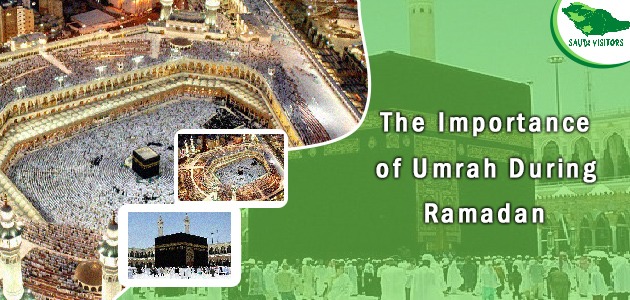 Because of the reward, performing Umrah during Ramadan is preferable. Because performing Umrah during Ramadan is equivalent to a reward and reward argument. People rush to perform acts of worship during Ramadan because it is the month of forgiveness, mercy, and liberation from the Fire. During Ramadan, the devils are chained up.
As a result, it is preferable to perform Umrah during Ramadan, as the reward is great. "When the Prophet, may God bless him and grant him peace, returned from his Hajj, he said to Umm Sinan al-Ansari: What prevented you from performing Hajj?" said Ibn Abbas, may God be pleased with them. She explained that Abu So-and-so, her husband, had two pilgrims, one of whom performed Hajj and the other watered our land. 'Umrah in Ramadan makes up for Hajj with me,' he said.
This hadith is explained as follows: whoever wanted to perform Hajj but was unable to do so and followed it for Umrah in Ramadan, received the reward of Hajj, but the Hajj did not fall from him. But he received a double reward for Umrah.
How to Get an Umrah Permit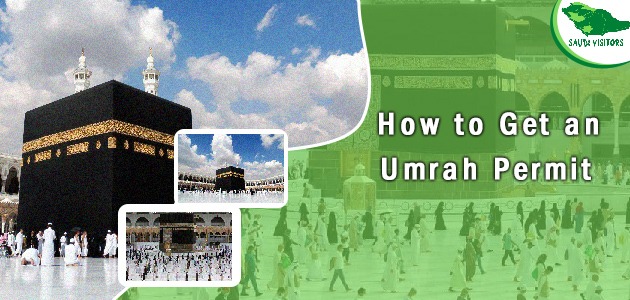 Registration for Umrah began as the month of Ramadan approached. Where reservations are made to perform Umrah rituals electronically via the Tawakkalna application in order to obtain an Umrah permit, which is a permit to enter Makkah Al-Mukarramah. Here's how to sign up for Umrah using the Tawakkalna app:
1- Download the app to your phone from the Apple or Google Play stores.
2- Access the application.
3- From the list of services, select the rituals portal.
4- Determine the departure and return dates.
5- You can choose the best times and days to perform Umrah. It has been reported that the Fridays of Ramadan are crowded with Umrah reservations.
6- Enter the required information.
7- The application must include a fortified status.
Issuing Umrah permits contributes to the reduction of the new Coronavirus outbreak by reducing the number of pilgrims and overcrowding inside the Great Mosque of Mecca. It is also permissible to perform the Umrah once every ten days. In addition, in order to perform Umrah rituals, a vaccine and immunization against the Coronavirus must be obtained. Similar to before, the Umrah permit can be issued from the Umrah application.
It is also possible to book Umrah or inquire about Umrah campaigns via the Ministry of Hajj and Umrah's website. It is also possible to obtain the best Umrah campaigns in Ramadan by following the steps outlined below on the Saudi Ministry of Hajj and Umrah's website:
1- Go to the Ministry of Hajj and Umrah's campaign website by clicking here.
2- Select the type of trip for which you want to register and receive campaigns. Do you want Hajj campaigns or Umrah campaigns?
3- Determine your target audience. To put it another way, are you a citizen or a resident?
4- Then, click the search icon to find the best Umrah campaigns in Ramadan and the best Umrah campaign offers.
5- If you scroll to the bottom of the website, you will find offers for Umrah campaigns and special deals. You can also get more information about campaigns on their website, particularly about Umrah campaigns.
The most effective Umrah campaigns during Ramadan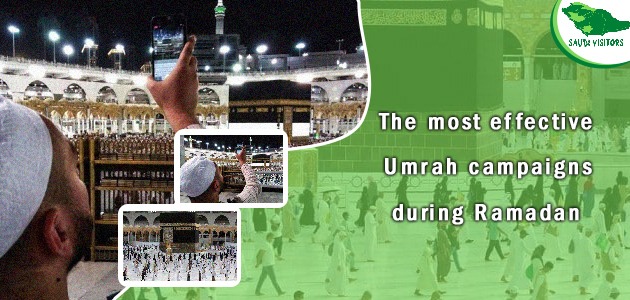 Many people are looking for the best Umrah campaigns that offer the best pilgrim services. The Umrah campaigns assist pilgrims in performing Umrah rituals while remaining safe and secure. The most important service provided by Umrah campaigns is the provision of housing or a place for pilgrims to stay while performing Umrah.
You can sign up for an Umrah campaign through a tourism company in Saudi Arabia or abroad. This gives you a list of Hajj and Umrah campaigns in which you can participate.
Let us now go over the best Umrah campaigns, which are as follows:
1- Qafilat Al Eman for Haj and Umrah
The Qafilat Al-Eman Umrah campaign runs from Riyadh to Makkah Al-Mukarramah and Al-Madinah Al-Munawarah. All Hajj and Umrah services are provided by the Qafilat Al-Eman campaign. Qafilat Al-Eman is distinguished by its affordable prices for all. It also transports pilgrims from Riyadh to Makkah Al Mukarramah via buses outfitted with cutting-edge technology or by air via flights.
Qafilat Al-Eman campaign allows you to book Umrah pilgrimages through the website. Name, mobile number, ID number, travel date, return date, and nationality are entered here. Furthermore, you can select the best hotel for you from a variety of high-end hotel options in Makkah Al-Mukarramah. After you've finished entering your information, click the quote request icon to view the campaign details and prices. The website provides offers for Umrah campaigns.
2- Al-Safwa Group's Umrah and Visit Campaign
Al-Safwa Group for Umrah and Visit is a leading Saudi tourism company that offers a wide range of travel, tourism, Hajj, and Umrah services. Al-Safwa regiments provide reservations for Umrah campaigns to Makkah Al-Mukarramah. It also provides transportation services to Makkah and Madinah using the most recent transportation buses outfitted with cutting-edge technology. Aside from flights, you can book airline tickets to any country in the world with full tourist programs.
The Al Safwa Group offers hotel reservations in Makkah and Madinah, with the appropriate hotel selected from a group of 2, 4, and 5 stars hotels. Afwaj Al-Safwa is regarded as the best campaign office in its history, as it provides appropriate services for pilgrims as well as all means of comfort and safety.
3- Aswaf campaign for Umrah
One of the best Umrah campaigns is the Al-Aswaf campaign, which is located in Makkah Al-Mukarramah and has branches in Riyadh and Dammam.  Al-Aswaf campaign offers a variety of Hajj and Umrah programs aimed at serving pilgrims who have visited the Sacred House of God.
Al-Aswaf campaign organizes Umrah campaigns and transports pilgrims who have been discharged by modern buses or flights. It also has a VIP Umrah campaign, which has many benefits, the most important of which is booking in Makkah's finest 5-star hotels. There are also discounts for Umrah campaigns.
4- SAPTCO for Umrah Services
SAPTCO is one of the best transportation companies in Saudi Arabia. It was recently approved to provide pilgrim services. SAPTCO provides Umrah services such as issuance of Umrah permits and visas, transportation of Umrah pilgrims to Makkah Al-Mukarramah, and housing. It also offers pilgrims inside Mecca guided tours to learn about the most important tourist, religious, and heritage attractions in Saudi Arabia.
Umrah trips can be booked online or by contacting the SAPTCO Umrah trip office. It also provides the best mode of transportation and is outfitted with cutting-edge technology. SAPTCO considers health conditions and provides services in accordance with health protocols while exercising caution.
5- Dar Al-Tayyiboon Campaign for Umrah and Visitation
 Dar Al-Tayyiboon campaign is one of the most well-known Umrah campaigns, providing pilgrims with Umrah services. Pilgrims performing Umrah are transported from Riyadh to Mecca. There are also trips to Madinah to visit the Prophet's Mosque and learn about the city's religious and heritage landmarks.
 Dar Al-Tayyiboon campaign provides a weekly schedule of Umar's trips. Where you can select the days that work best for you. It is also distinguished by its reasonable prices across the board. As a result, if you want to book an Umrah trip to Makkah Al-Mukarramah, we recommend that you go with the Dar Al-Tayyiboon campaign. As it seeks to serve pilgrims by providing comfort and safety.
6- Al-Akhyar campaign for Umrah and Visit
Al-Akhyar campaign is one of the best  Umrah campaigns, and it is the best option for those seeking comfort, luxury, and sophistication. It offers pilgrims the best services and reservations in the best hotels in Makkah Al-Mukarramah. The campaign's main headquarters are in Riyadh, and pilgrims are transferred from Riyadh to Makkah and Madinah.
The Al-Akhyar campaign's transportation buses are modern and equipped with cutting-edge technology. Each chair includes a display screen as well as a USB port. It provides a VIP Umrah campaign that includes transportation and lodging in 5-star hotels, as well as breakfast.
Trips in The Al-Akhyar campaign last three days every week. Booking Umrah campaigns in the Al-Akhyar campaign start at 175 riyals per person.
Conclusion
In this article, we discussed the best Umrah campaigns for Ramadan 2022. We also discussed the benefits of Umrah during Ramadan, and how it is analogous to a pay-and-reward argument. We have made it possible for you to obtain an Umrah permit. Where Umrah registration began and campaigns began to launch and head towards Makkah Al-Mukarramah for pilgrims to perform Umrah rituals during the month of Ramadan.
With the spread of the Coronavirus, the Ministry of Hajj and Umrah have made significant efforts to ensure pilgrim safety. Where it permitted many countries around the world to visit Makkah Al-Mukarramah to perform Umrah rituals in accordance with specific instructions, instructions, and conditions. It is also considered a precautionary measure in preparation for the Hajj season. In a previous article, we discussed The best Haj campaigns 1443\2022