Since its inception, the Riyadh Front has been one of the areas of the Riyadh Season. The Riyadh frontage is located within the areas of the 2022 Riyadh season, which is seeing the establishment of many interesting and unique events and experiences. The front of Riyadh is also one of the most appealing places in the Kingdom of Saudi Arabia for visitors and tourists. Learn about organizing the Riyadh season and announcing the Riyadh season 2022 locations.
Riyadh's front is unlike any other tourist destination, as it houses one of the largest malls and shopping centers in the Middle East. It's lovely, and you won't be sorry if you go. As a result, in this article, we will discuss the details of the Riyadh frontage and the most important events that take place there.
What is the Riyadh Front?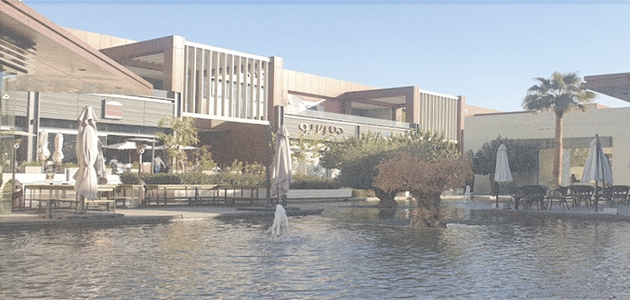 Riyadh Front is one of the largest projects in the Kingdom of Saudi Arabia. It includes a variety of interfaces between shopping, entertainment, and business, as well as the opportunity to view a variety of landscapes. The Riyadh Front project is located in the northeastern region of Riyadh, specifically on Airport Road in front of Princess Nourah University, and covers an area of 180 square meters.
The Riyadh Front is lined with cafes, shops, and restaurants, as well as a cinema. There are also many kindergarten front games for kids, which are important projects with a bright future.
Riyadh Mall was eager to provide a wide range of goods and products to suit all demographics. The most prominent products available in the mall are stylish bags, clothes that fit the health of fashion, and accessories. The mall also has many cafes and restaurants that serve delicious foods and meals.
Riyadh Front features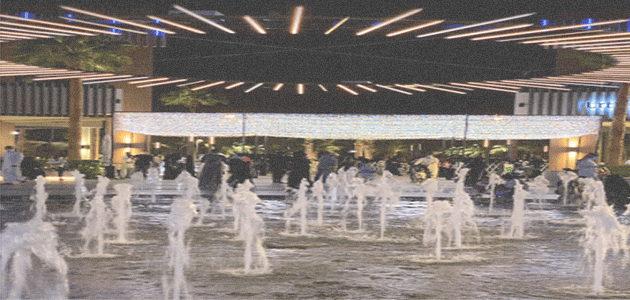 Riyadh Front Mall has numerous benefits, including the following:
1- One of the most important aspects of this mall is that it is appropriate for children of various ages.
2- Aside from that, it is a suitable location for all family gatherings.
3- It has a large number of outdoor yards.
4- It also includes parking.
5- It has a lot of malls and shopping centers, as well as a variety of restaurants and cafes.
Riyadh Front Events
As described by Chancellor Turki Al Sheikh, Riyadh Front is one of the areas of the Riyadh season 2022 that will see the establishment of many diverse events to take its visitors beyond imagination. Let us now discuss the most important Riyadh-related events that have been announced, namely:
1- Saudi Anime Exhibition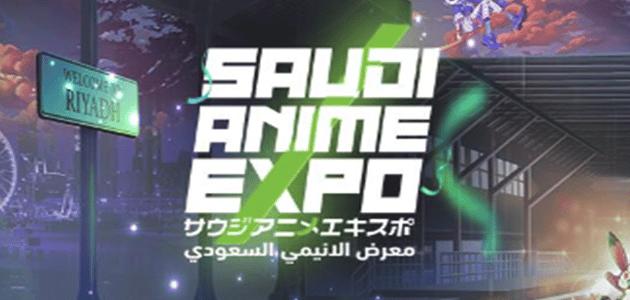 A fantastic experience for anime fans, with numerous shows, competitions, and costume events. The main event of this event is that visitors or some people dress up as cartoon characters and walk around the front of Riyadh. Guests can watch their favorite anime characters.
There are also many restaurants that serve Japanese cuisine, providing visitors with a wonderful experience that will bring back childhood memories. This event also includes numerous competitions, the most important of which is the local kusili competition, which offers prizes worth 50,000 Saudi riyals. You can enter the competition by clicking on the link. It is also possible to compete in an international cosplay competition, with the winner receiving a trip to Japan.
2- Black Hat event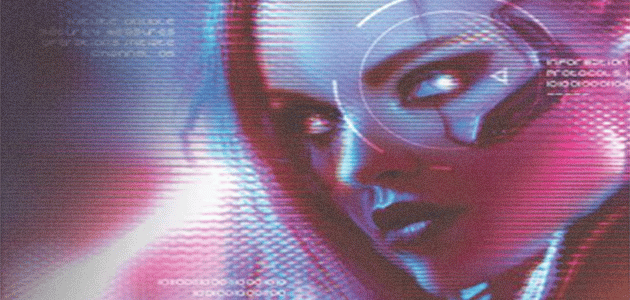 This event is distinct from others in that it focuses on the exchange of cybersecurity experiences. Many cybersecurity geniuses from around the world will also attend the event. The Black Hat event is distinguished by a mix of entertainment and educational activities. Through the exchange of relationships, it also aids in the acquisition of job opportunities in the field of cyber security.
The Black Hat event will run from November 15th to November 17th, 2022, from 12 p.m. to 8 p.m. Tickets can also be purchased from the Riyadh Season 2022 website by following the link.
Riyadh Front Mall
There are numerous shops selling well-known brands in the Riyadh area. Where visitors to Riyadh's front can experience the joy of shopping. Riyadh Front stores are open from 9:30 a.m. to 11:30 p.m. Let us look at some of the most important Riyadh Front stores:
 1- Le-Cadeau
Le-Cadeau is a Saudi brand located in the heart of Riyadh that specializes in artistic designs, painting, gift wrapping, and coordinating.
2- Terranova
Terranova is a well-known women's clothing brand. Terranova Store is a great place to shop.
3- H&M
H&M is one of the most well-known international clothing retailers, offering a wide range of clothing for men, women, and children. A Swedish company that sells bags, shoes, and accessories.
4- Balabala
Balabala is a world-renowned clothing company.
5- Blueing
Blueig is a modern brand located in front of Riyadh that has models of the latest fashion for all age groups, including men, women, and children.
6- MIDI
Enjoy shopping for women's clothing at Midi stores.
7- Rina
Rina, one of the Arab clothing brands of Saudi origin, was founded in 2008. Rina has offices throughout the Arabian Gulf and the Middle East.
8- LTT LIV
Light Life offers the shopper everything he wants, where you find the joy of shopping, and it is a leading brand that means an easy life.
9- Balmain Paris Balmain is a French brand that specializes in elegant clothing and modern products.
10-  Arabian oud
Arabian Oud is one of the most prestigious perfume companies, with over 900 stores worldwide. It specializes in selling the finest types of incense, oud, oriental perfumes, and essential oils.
11- Foot Locker
Foot Locker is a Riyadh Front international store that specializes in selling sports shoes and clothing.
12- Abdul Samad Al Qurashi
Abdul Samad Al-Qurashi, founded in Makkah Al-Mukarramah in 1852, is one of the leading Saudi companies in the production of oud and Arabic perfumes of all kinds.
13- Coach
Coach is an American company that sells bags, accessories, and ready-to-wear clothing.
14- Adidas
Adidas is a global company that sells sports shoes and apparel.
15- American Eagle
American Eagle is a Riyadh front store and one of the most well-known international men's and women's clothing brands.
Other brands available in Riyadh Front Stores
Al Nahdi, Simar, Blooming, Norashop, Al-Daham Watches, Reef Perfumes, Femi9, Lord, Grass, Sephora, Toysrs, Flora, Huawei, Ivory, Al Majid Perfumes, Astani, Kafrati, Hedgren, Calliope, Cardial, Al-Humaidhi Group, Reflect
Riyadh Front VOX Cinemas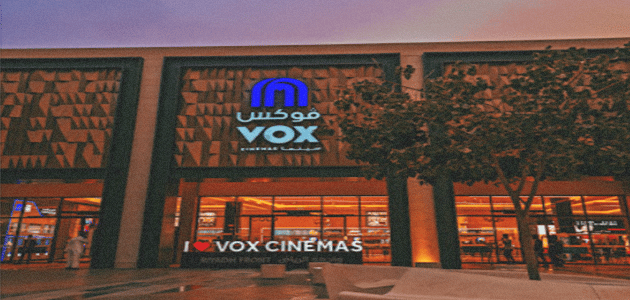 VOX Cinemas Riyadh Front is the best cinema to visit and watch Riyadh Front movies in a relaxing and distinguished environment. In Riyadh, Saudi Arabia, VOX Cinemas is located on King Khalid Airport Road.
The regular ticket and the children's halls at the Riyadh Front cinema cost 55 riyals for those who wish to book. The ticket price for the Max hall is 80 Saudi riyals. A gold ticket costs $150 Saudi riyals. The control hall costs 55 riyals, and the VIP experience costs 80 riyals.
Riyadh Front Perfume Exhibition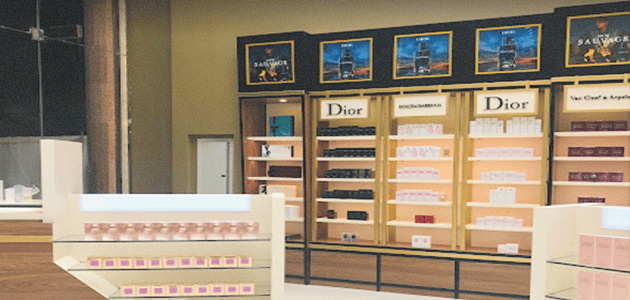 Perfume Riyadh Front is one of the most well-known exhibitions held at Riyadh Front each year. The Riyadh Front Perfumes Exhibition features a wide range of perfumes from various perfume companies in Saudi Arabia and the Arabian Gulf.
The show runs for six days, beginning on Thursday, September 9, 2022, and ending on Thursday, September 14, 2022, from four o'clock in the afternoon to twelve o'clock in the afternoon. It is also possible to book a ticket for that exhibition by going to the Riyada website, then to the tickets and registration section, and filling out the necessary information. The reservation will be made right away.
Many well-known companies are represented at the Riyadh Front Perfume Fair, including "Al-Dakhil Al-Oud Company, Saffron Threads Company, Reef Company, Al-Safwa World Company, Muhammad Al-Qurashi Company, Al-Sayari Al-Oud and Perfumes Company, Al-Salman Group Company, Nafis Perfumes Company."
How to communicate with the Riyadh interface and the work schedule
The customer service and complex management phone numbers are 00966920019339.
You can also contact us via e-mail.
The Riyadh Season 2022 website contains detailed information about the Riyadh frontage, including entrance fees. Riyadh Front tickets can also be purchased via the website.
Riyadh front work hours
Work begins on Sunday and continues through Wednesday from 09:30 a.m. to 12:00 p.m. Thursday through Saturday, work begins at 06:00 a.m. and ends at 03:00 a.m.
Other facilities' working hours
The work begins on Sundays at 9:00 a.m. and continues until 11:00 p.m. Thursday through Saturday, from six o'clock in the morning until three o'clock in the morning.
Conclusion
Riyadh Front is one of the most important areas of the Riyadh season 2022, and it is one of the city's largest shopping centers. The most well-known brands are represented in the shops in front of Riyadh. Many local and international restaurants and cafes are located directly in front of Riyadh. In addition to the numerous events and activities that take place there.