The Kingdom of Saudi Arabia has opened the Riyadh Front project, which is considered one of the city's largest projects in recent years. Riyadh's frontage is divided into two sections: a business front and a shopping front, allowing you to spend a practical and recreational day in the same location with ease and fun.
Riyadh Front restaurants will help you rediscover your passion, your way of life, and how to entertain yourself through a design that will provide you with a unique experience that will meet your needs and where work and social life will come together in an innovative way. Riyadh Front is designed to meet your daily needs through exceptional experiences in restaurants and open spaces, providing you with the most beautiful living environment in Saudi Arabia.
In a previous article, we discussed the front of Riyadh and the most important events there. We also discussed the Riyadh front stores, which house the most well-known brands. Where you can find shopping and entertainment in the Riyadh front. This article will discuss the most opulent Riyadh Front restaurants with Arab and international flavors.
The best Riyadh front restaurants
Many people visiting and residing in Riyadh, as well as visitors to Riyadh Front, are looking for the best Riyadh front restaurants. The Riyadh season 2022 will also see a large number of visitors and tourists from both inside and outside the Kingdom of Saudi Arabia.
When visiting the Riyadh front, the individual becomes a lake in his search for the best restaurant among the various Riyadh front restaurants, where restaurants vary between Arab, international, and European, and the distinctive dishes that are unique to them from the other, indoor and outdoor sessions, music and non-musical, and some restaurants that offer Tarab services for lovers of the good time. Here, dear reader is a list of the best and most luxurious Riyadh front restaurants.
1- One Million Restaurant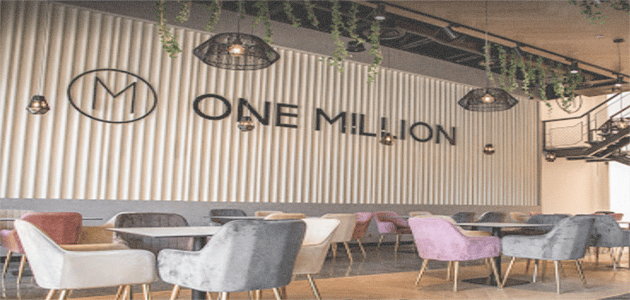 One Million Restaurant is one of the Riyadh front restaurants, with one of the largest upper outdoor areas on the Riyadh front. There are both high-end internal upper sittings and a lower floor. The staff is efficient and friendly. The menu is varied, and the prices are reasonable and moderate, making it appropriate for the presence of children and their families, along with some soft and relaxing music. Salmon with rice and vegetables, a delicious quinoa salad, Arabic coffee, an ice cream cake, and rice with milk with its distinct taste and sweet flavor are among his favorite meals.
Working hours: Delectable dishes will be served in the restaurant from one to two a.m.
2- Burj Al-Hamam Bistro Riyadh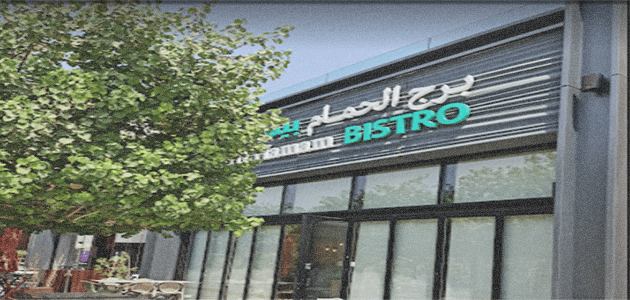 Burj Al-Hamam Restaurant is one of the Lebanese Riyadh front restaurants, where the outdoor seating overlooks the landscape. Burj Al Hamam Restaurant is known for its excellent and quick service. Although the prices are a little high, the place is worth a try because it has a calm atmosphere away from the city's hustle and bustle. Among its dishes are shish tawook, a delicious mix of grills, and delectable appetizers like hummus butter and tabbouleh. There are also numerous delectable meals to try.
Working hours: Serves delectable dishes from twelve o'clock at night until twelve-thirty in the morning.
3- The Kimono Restaurant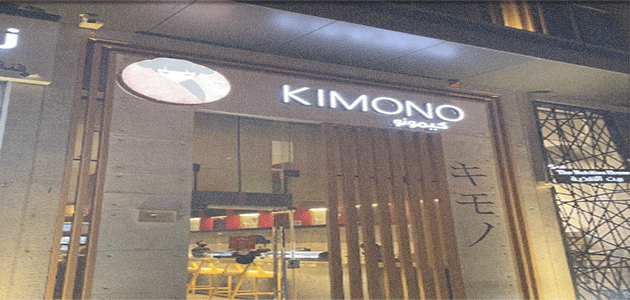 Kimono Restaurant is one of the beautiful Japanese Riyadh front restaurants with quiet and reassuring sessions, and the staff is very nice. Kimono Restaurant is one of the best restaurants in Riyadh with reasonable prices. In addition to the mother of the place, the place has a beautiful view and is psychologically comfortable, as it is located in front of Riyadh and receives individuals and groups and is suitable for taking children with a classic nature free of work music. His most famous dishes include yakitori, burger ai fries, kimono maki, and sushi. The restaurant is fantastic, and we wholeheartedly recommend it.
Working hours: From 12:30 p.m. to 1:00 a.m., the restaurant begins serving delectable dishes.
4- Piatto Restaurant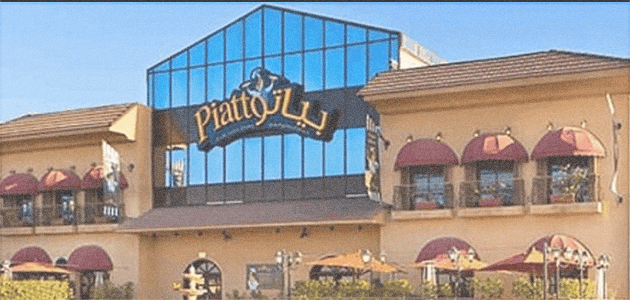 Piatto Restaurant is regarded as one of the best Riyadh front restaurants for pizza. Piatto Restaurant is also a great option for a light dinner, combining oriental charm with Italian expertise to serve the best and most delicious Neapolitan pizza in Riyadh. In addition, it provides a delectable selection of pasta dishes, as well as a large selection of delectable fried dishes where you can spend quality time with your family while listening to the best dishes.
Working hours: The restaurant serves all of its special meals every day from 11 a.m. to 12 a.m.
5- Lusin Restaurant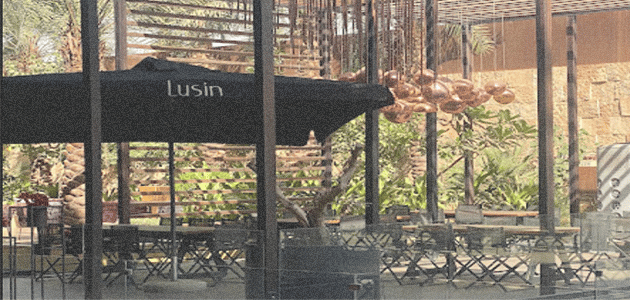 Lusin Restaurant is regarded as one of the finest Riyadh-front restaurants, distinguished by its distinctive Armenian cuisine. These dishes are what made it a popular choice for many customers, and despite the somewhat high prices, many visitors flock to it to the point where reservations are required. This restaurant is unique in that it accommodates families with children, as there is a special area for children called the Kids area.
Hours of Operation: The Lusin Restaurant is open seven days a week from 12.30 a.m. to 8.30 a.m. on the second day.
6- White Garden The Lounge Restaurant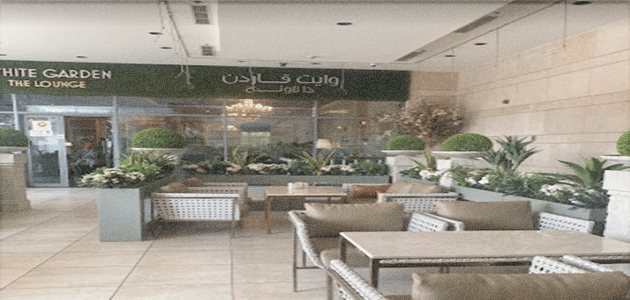 White Garden The Lounge is one of Riyadh's most well-known restaurants. White Garden The Lounge's menu items vary to include some oriental options, a group of international and European delicacies, and a distinctive selection of salads, appetizers, desserts, and cold and hot drinks. The restaurant is also suitable for families, children, and groups due to its comfortable and beautiful interior spaces and stunning view.
Working hours: The Garden Restaurant begins serving delicious meals at 7:30 a.m. and ends at 12:00 p.m.
The most luxurious Riyadh front restaurants
The Riyadh waterfront is a popular destination for tourists from all over the world looking to have a good time. Of course, there are many famous restaurants in Riyadh that serve the best food. The following are the most well-known of these establishments:
1- Riyadh Front Rose Restaurant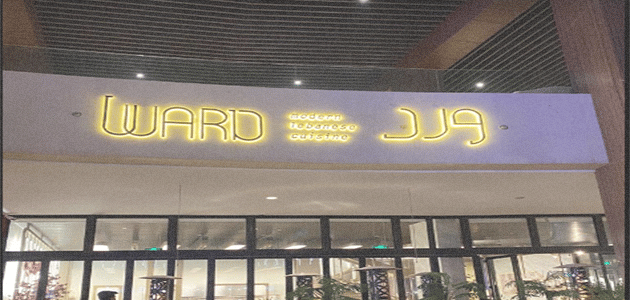 Ward Restaurant is considered one of the best Riyadh front restaurants, as it is one of the Lebanese restaurants, and one of its most important features is that it offers all of its customers a menu that includes a variety of cuisines ranging from vegetarian to oriental. This restaurant also aims to meet all of its customer's needs by offering a variety of cuisines to suit all of their preferences and tastes.
2- Luca Steakhouse Restaurant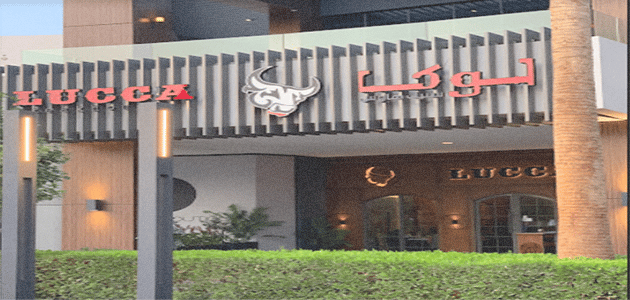 Luca Steak House is one of the best Riyadh front restaurants. This restaurant specializes in serving the best steaks with distinct flavors, all while being overseen by the best and most efficient chefs. One of the most important aspects of this restaurant is that it serves the best appetizers and salads, all of which are prepared in a healthy manner. This restaurant is committed to preparing food in the best and healthiest way possible, as well as in a distinctive and innovative manner.
3- Riyadh Front Kashounat Al Bait Restaurant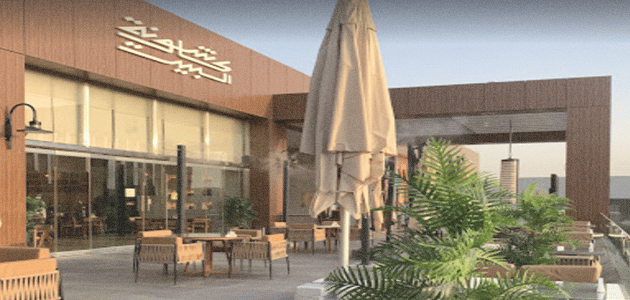 This restaurant is considered one of the best Riyadh front restaurants, and it has another branch in Rubeen Plaza. Whereas this restaurant is distinguished by offering a unique menu with a wide variety of foods with distinct flavors. This Kuwaiti Mahashi restaurant serves a variety of foods, including Harees and various types of sweets. Furthermore, this restaurant offers a variety of hot and cold drinks, as well as fresh juices with distinct flavors and tastes.
4- Fire Grill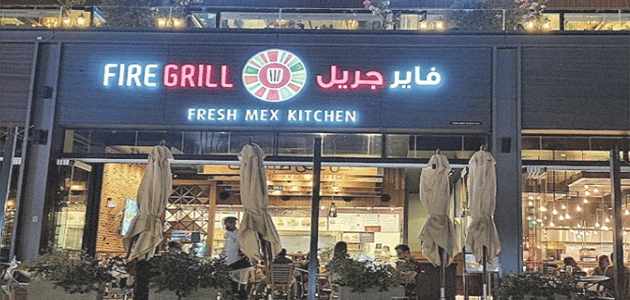 Fire Grill is one of the most well-known restaurants in Saudi Arabia. It has many branches in Riyadh and has opened its own branch in the city's center. This restaurant serves a variety of Mexican dishes that are heavily influenced by California and rely on a variety of natural ingredients in addition to meat. One of the most popular dishes at this restaurant is the marinated chicken with sauce, as well as the steak slices with spicy chipotle sauce served with brown rice and organic quinoa grains. Furthermore, the restaurant provides a variety of vegetarian options.
5- Riyadh Front Burger Boutique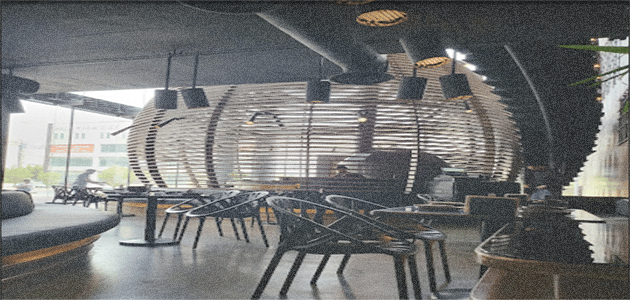 Burger Boutique is one of the most well-known restaurants in Riyadh, and many young people frequent it. This restaurant also has a menu with the best and most diverse delicious foods, such as dynamite fries and a firewood burger, as well as many salads with hot dogs and delicious slides.
6- Front Wagyu Riyadh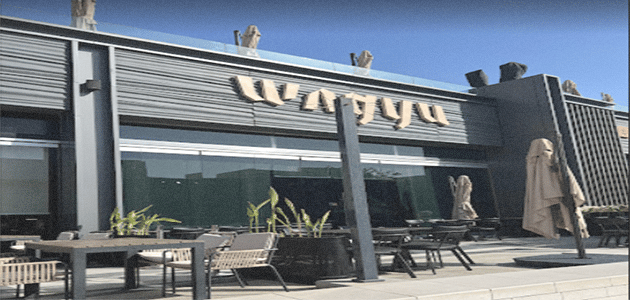 Wagyu Burger has achieved great success and fame among all of its customers, as it is one of the most crowded Riyadh front restaurants. As everyone wants to try the restaurant's cuisine, it is the food that is provided luxurious wagyu meat with Angus meat and chicken. One of the most notable aspects of the Wagyu Burger is that it is made with brioche bread, giving it a delicious taste and distinct flavor.
Conclusion
Finally, Riyadh Front restaurants are your best bet for a truly unforgettable experience. Furthermore, the front of Riyadh is distinguished by the presence of numerous distinctive options from famous restaurants to eat the most delectable Arab and Western dishes, drinks, juices, sweets, and ice cream, as most restaurants overlook the gardens, colorful dancing fountains, and elegant sessions. You can also visit the enjoy platform to learn more about Riyadh Front restaurants and other Riyadh season 2022 restaurants.